Acknowledgement of Country
Everywhen Group is an
Aboriginal Management Consulting Firm
Everywhen is Aboriginal owned and led.
Created to unite Indigenous and Non-Indigenous Australia for enduring change.
We work with Non-Indigenous bodies to deliver on commitments that advance First Nations interests, and we work with Aboriginal and Torres Strait Islander organisations and communities to enable and empower for leadership and success.
Everywhen is an Indigenous concept of time, it is where the past, present and future are interconnected.
The past is the birthplace of our stories.
The present is where our voice is heard.
The future is where our legacy is realised.
We are – Everywhen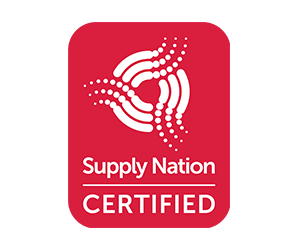 At no time in history has it been more critical to unite for enduring change. The opportunity to partner and co-design solutions that make a difference is now. Everywhen is committed to playing a lead role in changing existing paradigms and rewriting the current narrative.
Our purpose, vision and strategic priorities chart a bold and courageous path towards a shared future of First Nations leadership and success. We exist to enable Aboriginal and Torres Strait Islander people to live empowered lives, and believe self-determining First Nations families and communities with access to real opportunities is paramount to the economic and social health of Australia.
We believe our four strategic priorities will truly move the needle towards social and economic change. Each strategic priority has ambitious targets that are measurable and align with our purpose, enabling us to realise our vision. They draw out the capabilities, energy and commitment of our people to heighten our impact and generate greater social return on investment.
Pragmatic, personal and performed together
Our methodology is simple, it's logical and impactful. With a human-centred design focus we ensure design and delivery is informed, deeply considerate of the user and deliberate for sustainability.
Delivering on our purpose
Our work is highly impactful and is driven to unite for enduring change in Australia. We have diverse capabilities and work across multiple sectors to deliver our purpose.  
Our vision is the destination on the map, our guiding principles is the compass to help us get there. We are lucky we love our work, and the way we do it.